Did you know there are 400 people in the world who can't feel a drop of fear? Did you know there is a blind person in the USA who rides a bike everywhere?
I tend to not read business books – they seem to be carbon copies and rather dull. However, I did buy one recently, as its table of contents intrigued me. One chapter title in specific: "How to become Global Chief Executive by going to the movies more often". Is that possible? In what world?
In his book, The Rule Breaker's Book of Business, Roger Mavity talks about the importance of being exposed to different environments (this is the chapter I mention above). He acknowledges it is very important to constantly develop professionally, to work on your skills and to be dedicated. However, he also firmly believes you should not be in the office more than 8 hours a day (less if possible). On top of that, he claims that engaging in activities unrelated to work has more value than we could ever think. Visiting an art gallery, exercising, going to a concert or even something as simple as going to the cinema, could make us much better at what we do professionally.
Roger specifically addresses people who claim to be too busy to do any of these sort of activities in three simple and elegant quotes:
"People perform better when they take things seriously, but not too seriously"
"People of the workaholic mindset claim that they would like to do more in the way of galleries but they just don't have the time. What they really mean is that they don't have the discipline to find the time"
"If you want a life outside the office, just buy the (movie) tickets, put the date in your diary and it'll happen. If you don't, you'll become a couch potato who knows a lot about what's on TV and little about life"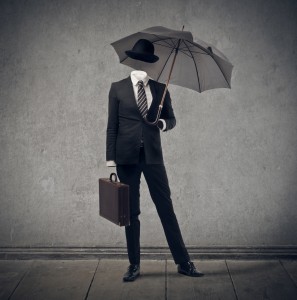 To get back to my opening line, I am one of those people, who buy the tickets and make it happen. I am always in search of the next great thing that will stimulate my mind and if possible my soul too. And this week I started listening to Invisibilia, a podcast which interweaves narrative storytelling with scientific research that will ultimately make you see your own life differently – it was there I found out about people who can't feel fear and Daniel, the blind man who bikes.
I am lucky enough to have a few very curious and knowledgeable people around me, the ones you would pay to listen to. One is my line manager, though as the nature of our relationship is professional - work always gets in the way of interesting conversations! The other ones I see rarely and briefly and we share a few stolen moments. Nonetheless, they are the people who share great sources with me, like Invisibilia – thanks Igor.
I come from a modest background but both of my parents are intellectuals. My father has been telling me for as long as I can remember that I must learn and develop continuously. He would say I will still reach the end of my life without knowing everything, but that what I had up here (pointing towards my head), no one could take away.
So, are you happy with what's up there? Do you hang out with the type of people you'd pay to listen to?