Business schools and universities are successful for a number of reasons, their longevity, their location, their specialities, but their life blood is the quality of their teaching and research - and for this they need the best academics. It's a highly competitive global market and there are never enough good academics about – so focusing on how to attract faculty is key.
How do you optimise your chances of getting the best people?
Firstly, you need to get on their radar. You need to be publicising your institution. As we've discussed previously, PR is more effective than advertising – advertising these days suffers from the worldliness of any readership – people view adverts with the viewpoint, "well you are going to say that because you're paying for an advert."
Instead, it is a question of publicising your institution in a way that gives you third party affirmation – you want to be pushing yourself out to show that you are an employer of choice. You need to have PR about what it is like to be an academic at your institution, how good the leadership is and the environment.
What are academics looking for from an employer?
When it boils down to it, academics are going to choose where to go based on the institute reputation, how much they get paid, and what their career prospects are. But also, academics live and die by their research (and their teaching), that's how they move forward, by continuing to publish new material. Beyond this, academics also, particularly in the business school world, don't live solely on campus, an awful lot of them have a sort of a permeable membrane between the business world and the academic world, and so they want to be working with companies and providing consultancy.
Academics want to be known, and be on the radar of big companies, so that when they are thinking about getting in a business school academic to advise on a particular topic or be on the board for a particular project, they are the first academic that comes to mind.
How does this compare with your institute's objectives?
Popularising and wider dissemination of your academics' research is very important from the business school and university point of view, because it shows you have great academics working there and that they are doing interesting research. But it is also good for the individual academic because they are getting known in the circles that they might be recruited for consultancy work. The CEO or C-Suite type person isn't going to be poring over an academic journal but if he reads of an academic's work in the Economist or The Wall Street Journal etc. it's going to get noticed.
The lovely thing about this is that the two agendas, the academic's agenda and the school's agenda, come to the same point – both really want to publicise the work of the individual because they both benefit from it. So if you can show that you are an institution that is really putting a huge amount of time, effort and resource into publicising the research of your academics, that is very likely going to be an added incentive for academics to want to join you. They can see that by joining your institution their work is going to start appearing in major and specialist publications around the world, outside of the 'closed shop' of academic journals, they'll become a known entity and be opened up to more opportunities.
To discuss attracting faculty to your institution please contact the BlueSky team.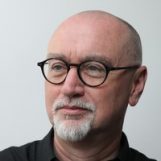 Original post April 2017, updated January 2019