I don't hold very many answers but I have a mind full of questions.
Radio host Julie Burste talks with creative people for a living. In one of her TEDed talks she shares the story of novelist and Pulitzer Prize recipient, Richard Ford. One of the great wordsmiths of modern times is, in fact, dyslexic. In a press interview, Ford talks about how slow a reader he was as a child and how frustrated that made him. However, the minute he chose to embrace dyslexia he discovered a new universe – he could now hear the music in words and sentences. Reading slowly, and not fighting it or becoming frustrated with it, gave Ford a different perspective on the use of language.
Ford describes his sense of language as "a source of pleasure in itself—all of its corporeal qualities, its syncopations, moods, sounds, the way things look on the page". As he puts it, his writings demonstrate "a meticulous concern for the nuances of language ... [and] the rhythms of phrases and sentences". This devotion to language is closely linked to what he calls "the fabric of affection that holds people close enough together to survive".
Does creativity come from nature or nurture?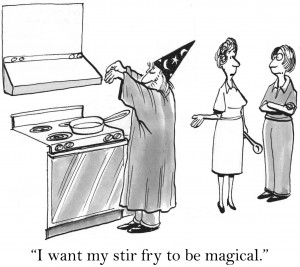 Julie believes there are four things we can all do to nurture our creativity;
Pay attention to the world around us – embrace experiences and always be open to the ones that might change us
Push ourselves to overcome challenges
See beyond, and embrace limitations
Look squarely at heartbreak, rejection, disappointment and realise that time heals everything and turns it into art in the end
For me, it's questions. It's all about the questions I pose and the ones I hear around me.
I work in a creative industry. We all work in creative industries. A quantum of creativity can make anyone better at what they do.
I recently discovered that questions have a bigger impact on me than on most people. My inquisitive mind doesn't just spawn questions but also follows a less logical (almost chaotic) path to try and answer them. I now see this as my creative process at work. I ask a lot of questions and not because I don't understand things, but because I want to push myself to get diverse, nuanced answers. And I usually do. Valid or not, this technique helps me to find angles, to put story ideas together and ultimately, to relate to people.
I feel like a 5 year old who constantly tries to rediscover play – and 20 years later, play translates into work. But if a dyslexic can win a Pulitzer Prize, surely all of us can overcome different challenges, obstacles and limitations that we might face and tap into the unlimited potential of creativity.