It has been an interesting few weeks for Elon Musk.
His recent tweet that he had "funding secured" to take Tesla, a $50bn public company, private, sparked a wealth of problems for regulators, investors and his board.
Although initially stocks jumped in value, it came to light that the tweet was not approved by anyone else at the company and that funding was not completely secured. This provoked an investigation by US financial regulators into whether the tweet broke trading laws, sending stocks plummeting and costing investors millions.
Musk also faced criticism for his choice of listing stock value as '$420' as the number has become synonymous with cannabis use in the US. A flurry of articles appeared questioning his sobriety including allegations from rapper Azealia Banks that he was indeed taking drugs at the time of the tweet.
Shortly after, Elon Musk gave an erratic interview to the New York Times during which he said the past year at the company had been "excruciating". With an almost tangible sense of desperation in his tone and much conjecture that this was merely a damage control tactic, Tesla shares fell more than 8.5% in early trading.
Elon Musk is indisputably the face of Tesla and is hugely valuable to the company – so how much damage has he done and could great PR save him?
It's hard to escape the sense that we are complicit in the widely-publicised breakdown of a very talented but hugely overworked man. And this revelation isn't necessarily out of the blue – Musk was recently widely criticised for tweeting that Vern Unsworth, one of the divers that rescued the Thai schoolboys earlier this year, was a 'pedo guy'. This was in retaliation to Unsworth's claims that the miniature submarine Musk intended to save those stranded "had absolutely no chance of working" because the inventor "had no conception of what the cave passage was like".
It appears that the time has come for the company to invest in a respected and well-recognised executive who is capable of growing a business of this size, rather than relying on a visionary who often sleeps on the factory floor. If this were to happen soon, which I believe it should in order to restore public faith in the management of the company, Musk would have to take on a different role, perhaps as a chief operating officer. But could these actions spin the situation on its head?
It's unlikely, due to the impending US Securities and Exchange Commission investigation which could, theoretically, sanction or fine Tesla or even remove Musk from serving on the board. The conundrum the SEC now faces is that if it does not punish Musk, it unleashes a whole new set of dynamics in the public markets. It could normalise – or at least destigmatise – chief executives' use of social media to move stock. Giving clemency to the 'special circumstances' of Musk's teary confessions that he barely sleeps and is essentially in the whirlwind of a personal breakdown would mean that all public companies should receive the same treatment.
Unsurprisingly, Tesla has hired a well-regarded PR agency who will no doubt be advising on the situation in order to mitigate the worst results of the SEC investigation. I will definitely be keeping my eyes on what happens next!
Why not get in touch with us now to find out how we can help your brand?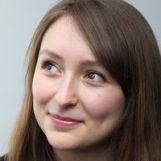 Author: Natalie Bishop